I'm excited to announce that the first model belonging to our new 1:600 scale Age of Sail ships range is right now available and ready to sail toward foreign seas.
As it can be seen by the pictures, model could be considered as a fast build one, because it consists of a maximum of 15 parts – some of which are optional, as stern lanterns and alternative mast tops. Most of the parts are white-metal – except for the hull, bow and mast tops, that are cast from high quality resin.
The model kit is complemented by a sheet with ensigns, mast flags, and jack for a Spanish treasury galleon – with several other, alternative flag sheets already available at our website (here it should come some kind of link to the flags range, whose URL is HERE), and many more on the way.
Please have a glance at a built-up sample, masterly painted by Julián of Model J Ship painting service (it is worth pointing out that he chose a foremast rigging option, with fully unfolded sails, differing from the one actually in the kit).
We're planning to expand this new range as fast as possible, with a second galleon release next month, as well as a man-of-war on workbenches right now. Besides, we've made an agreement with Skytrex Ltd. to carry as retailers their Triton 1:600 scale ranges (Armada, Renaissance galleys, and possibly even Ancient galleys too), that are going to add to our current availability of Peter Pig ships.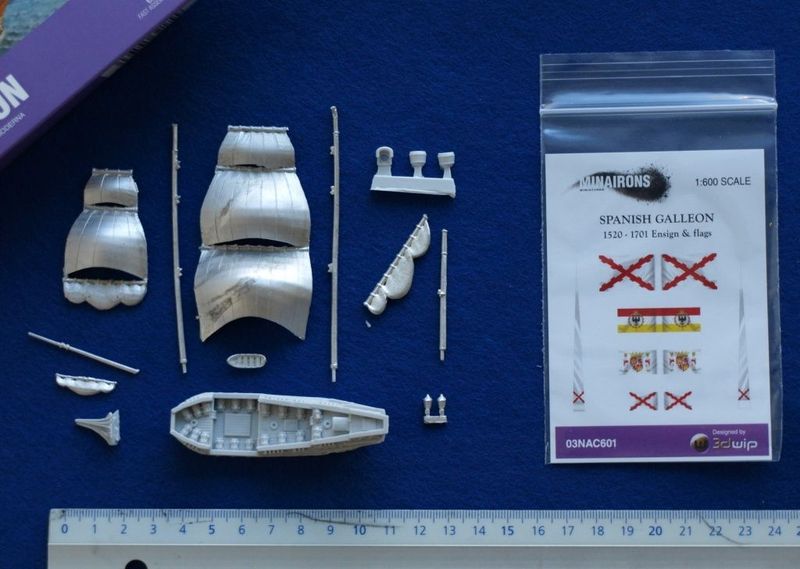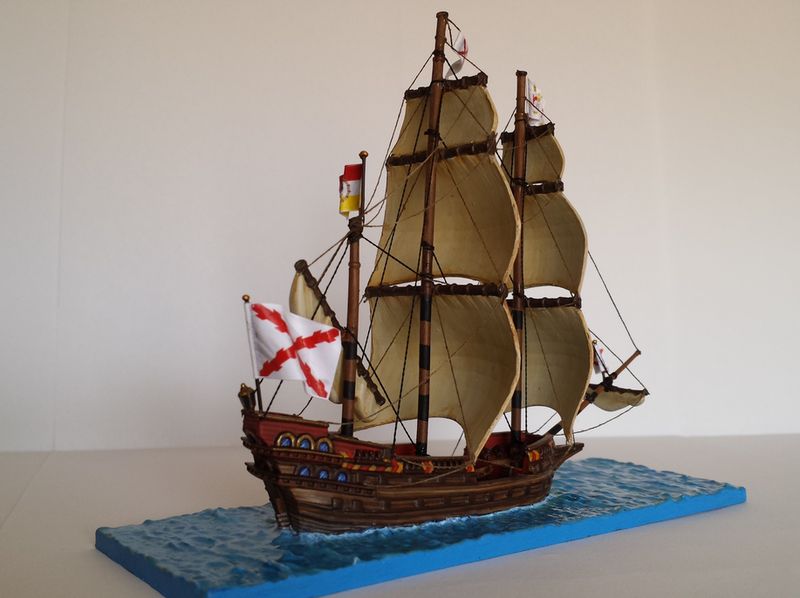 Lluís
www.minairons.eu
minairons-news.blogspot.com
www.facebook.com/MinaironsMiniatures