DCRBrown
Participant
There'll be an O Group update any day now if I can just distract Mr Clarke from his new Ancient VD rules!
Yes, I base = 1 squad but it's the platoon thats the actual manoevure unit.  (Sections are removed as casualties, thus representing a platoon's decreasing battlefield capability.)
A platoon is made up of three sections, as in the picture below of a Russian platoon attacking. (Unlike BG-PG thre's no need to identify a platoon commander or LMG section, you can use any type of base to represent a rifle section.)
Command is at Company+ level.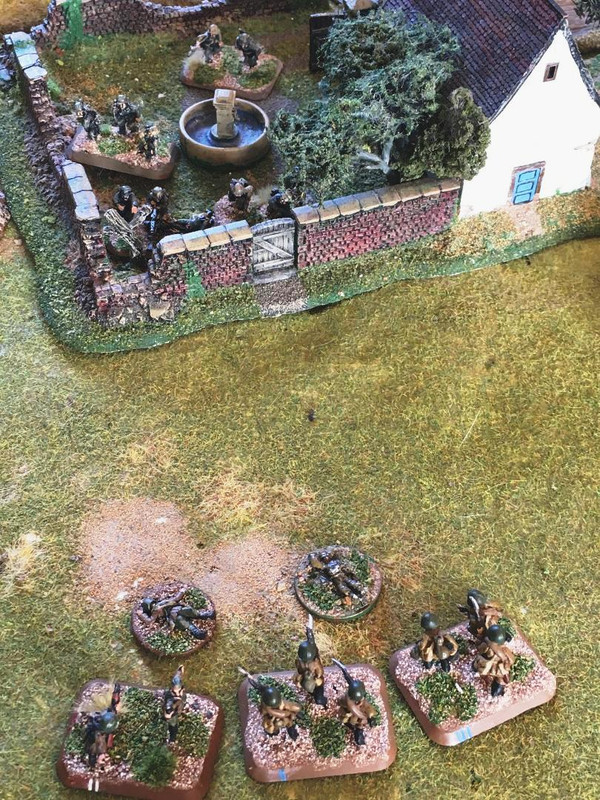 DB