Patrice
Participant
Some cavalry, alerted by a fire light by the watchtower guards, enter table!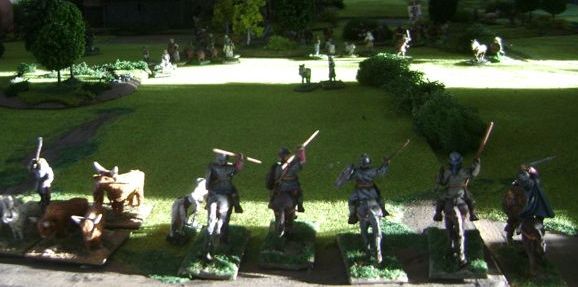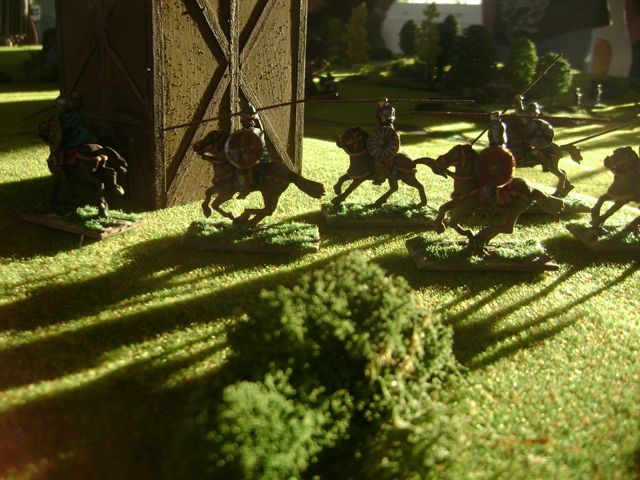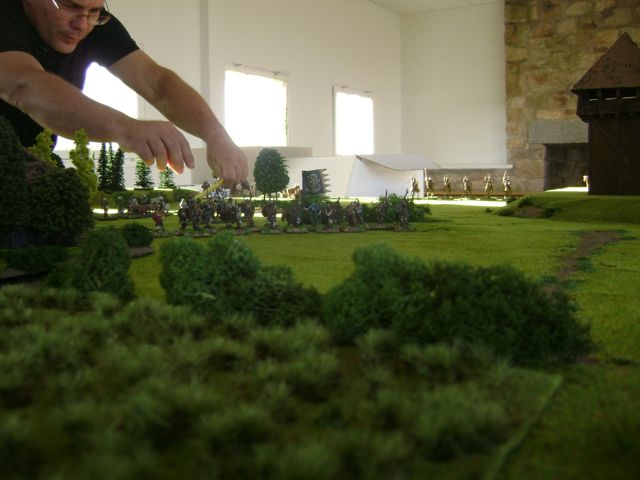 The Viking right flank leader, fearing to be outflanked by cavalry, decides to break the shield wall and to run back, pursued by a handful of local warriors on foot…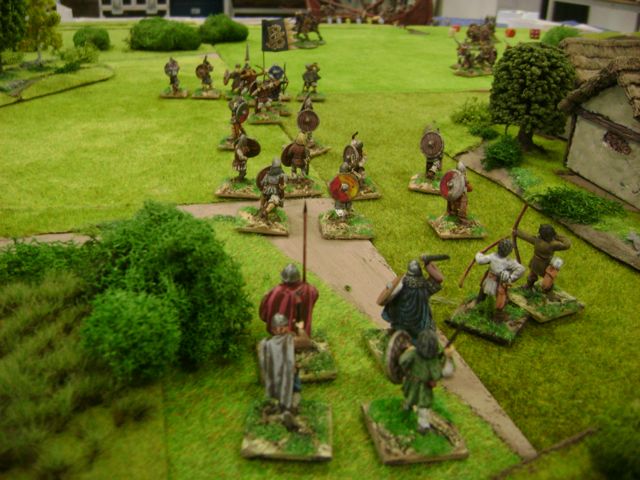 …who don't insist when the Vikings reform between the village and the coast.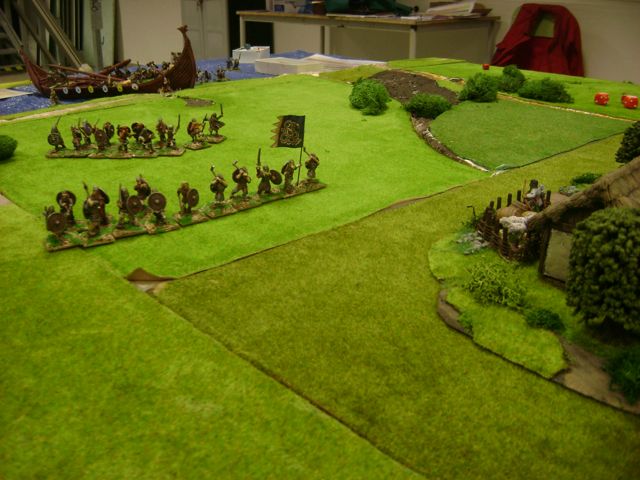 The Vikings see a few sheep and barrels in the nearest pen; they say they cannot leave them there; their right flank advances again (view from the Viking side):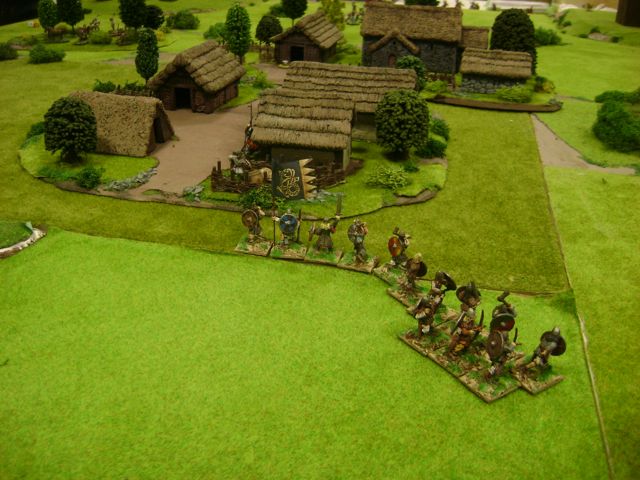 The Vikings collect the last barrels and sheep they can reach.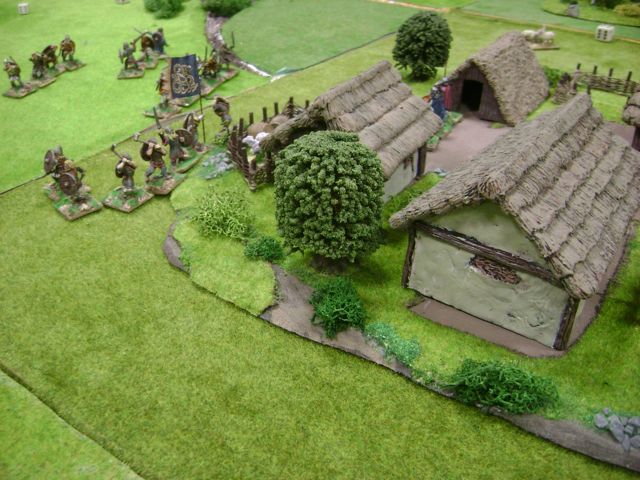 On the other side of the village the situation is very different: fighting in small woods, the Viking left flank had slowly suffered many casualties from peasants and slingers.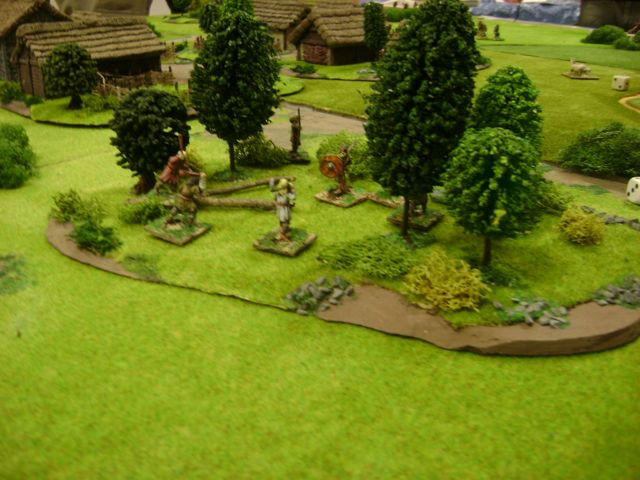 "A horse, my drakkar for a horse!" Wounded, the Viking left flank commander seizes a wandering horse (who was amongst the farm animals) and mounts it… but he is killed just before he can ride away.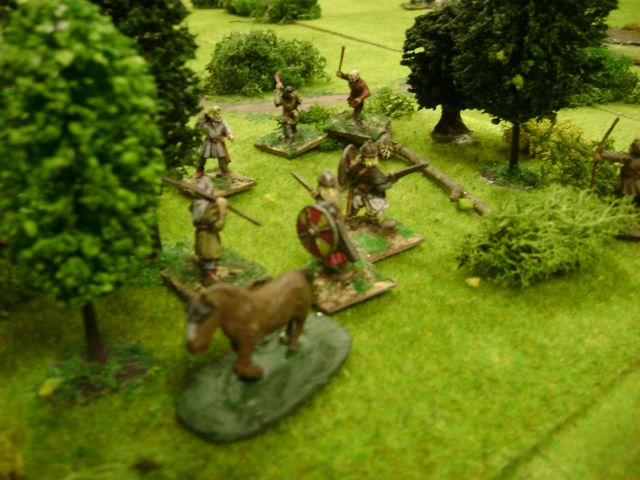 http://www.argad-bzh.fr/argad/en.html
https://www.anargader.net/