12/08/2014 at 20:07
#4169
sheepman
Participant
Many thanks for the link James, really like your collection of Roman/Carthaginian ships,  I've been gathering these Xyston 1:600 scale ships bit by bit for a couple of years and , like most things will get around to having enough for a game one day! They are fab models, very detailed, maybe a bit pricy but worth it.
The inspiration originally came from reading (I think) Don Featherstones  book 'Naval Wargames', he used this scale had rules and black and white photographs inside which looked great rowing round various home made islands bashing into each other! I like the scale, you can pick them up without needing tweezers and look good.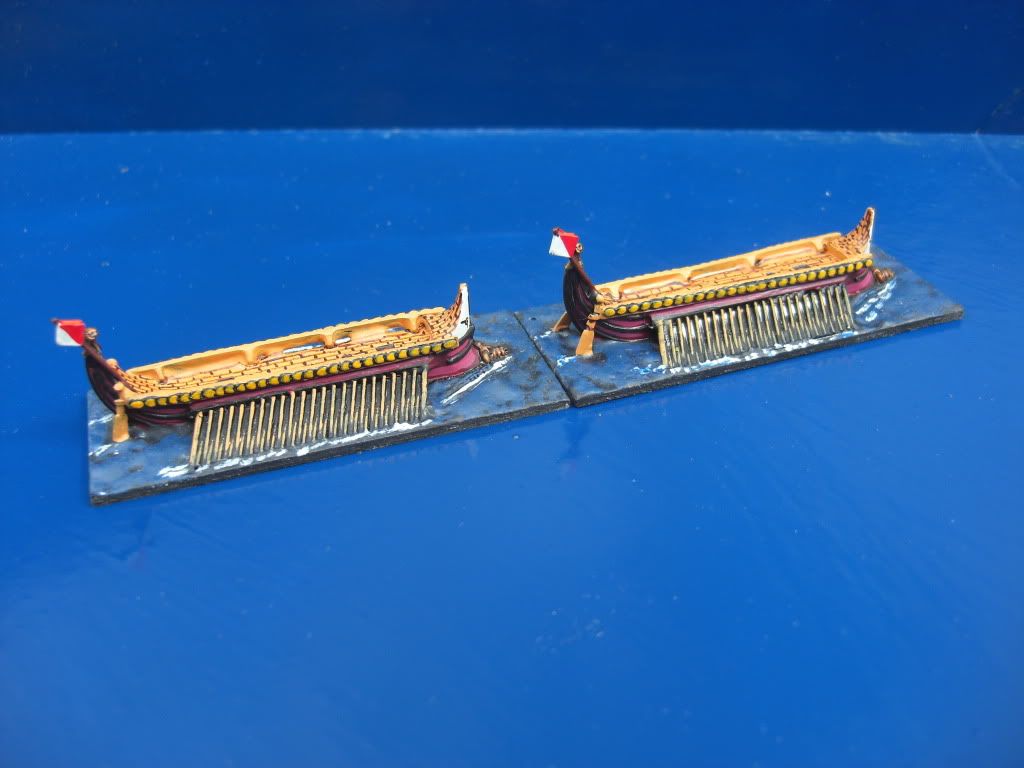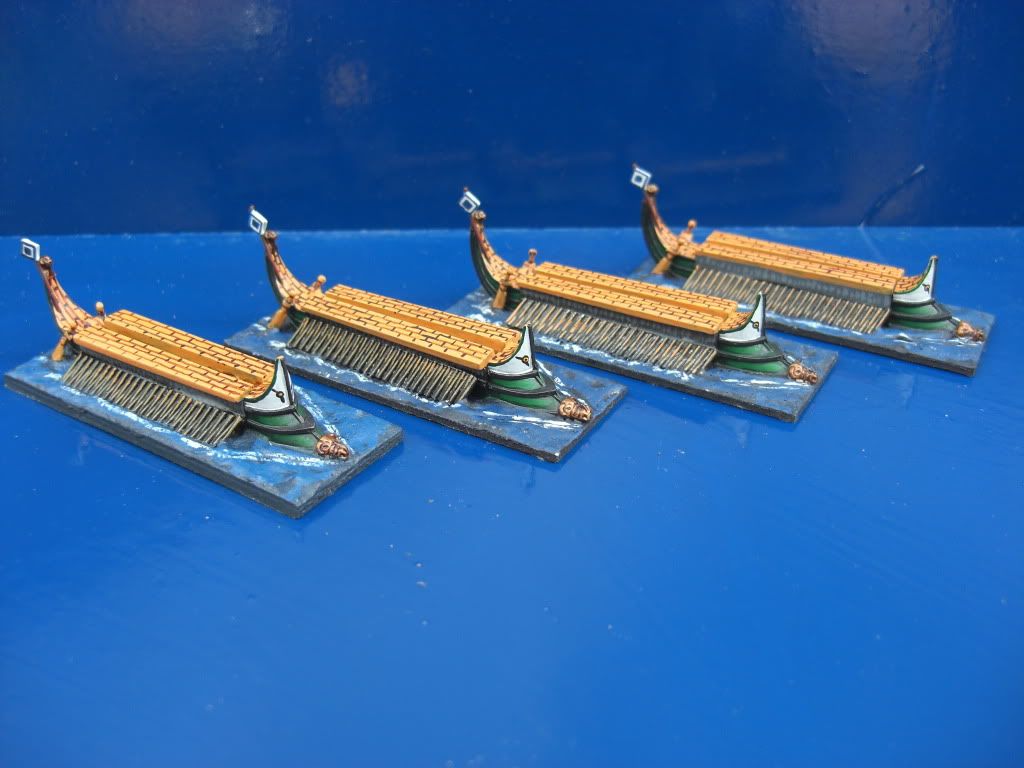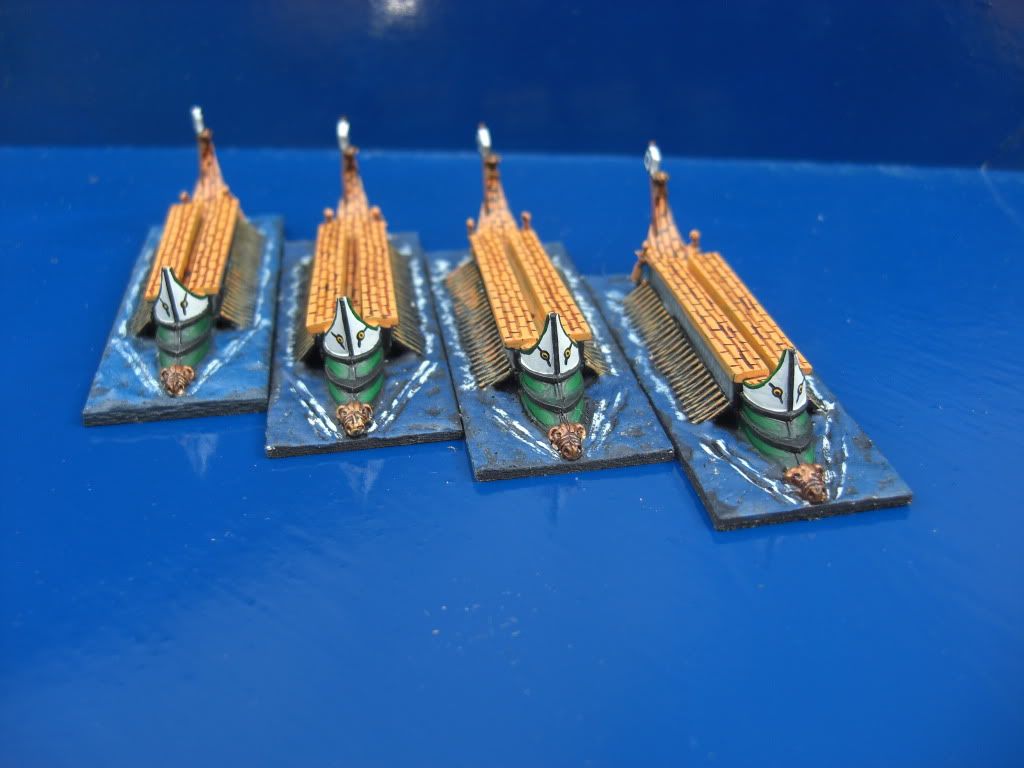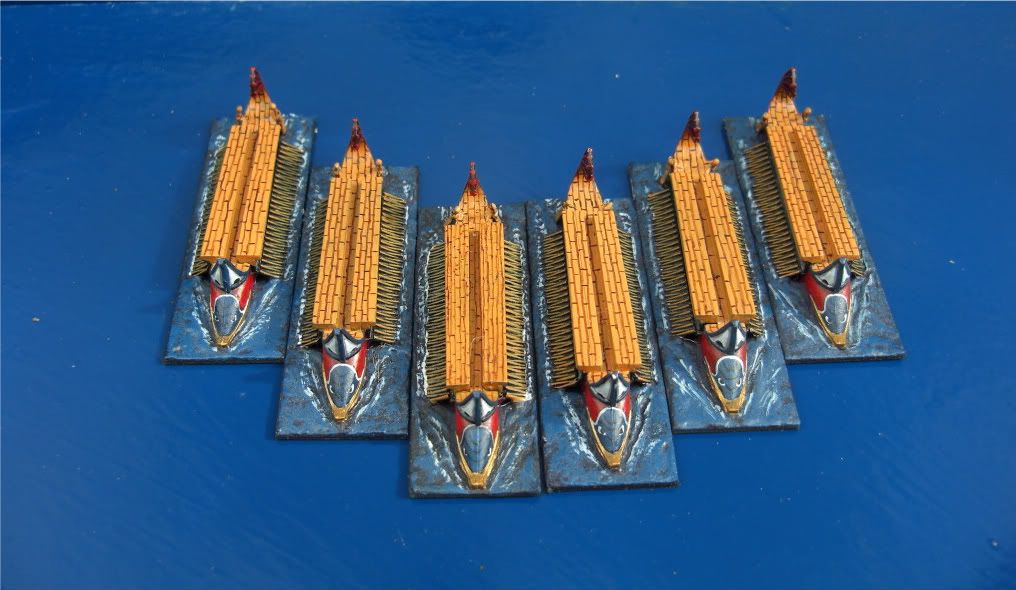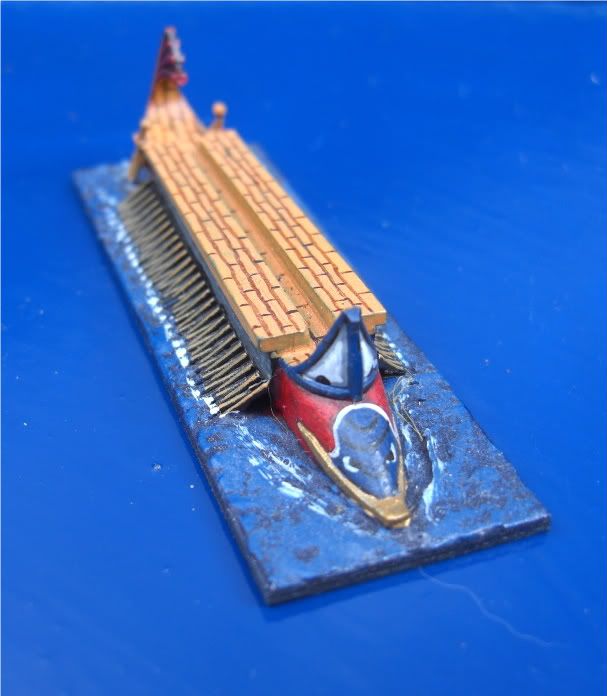 The decking has to be ink lined in for the planking so that's a bit fiddly. Could do with about twenty per side, so a few to go!
Dave.
'The higher up the tree the monkey goes, the more of it's arse you can see'.
To bosses everywhere!
http://thenorthumbrianwargamer.blogspot.co.uk/