Not Connard Sage
Participant
Do many/any C20 and C21 rules make an attempt to reflect different infantry platoon doctrines? 
WRG new edition have a stab.
I wouldn't recommend them though.
I mean these, published in the late 1980s
Not these, published in the 1970s. This is the original version, and superior IMO.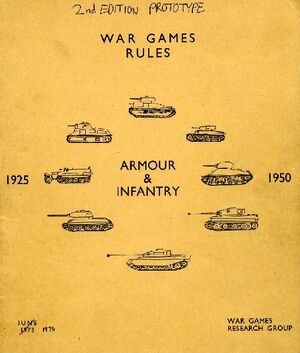 "I go online sometimes, but everyone's spelling is really bad. It's... depressing."