This is our first post on TWW, so I hope you'll welcome us warmly as a new Trader here. I'm Byron Collins, owner of Collins Epic Wargames in the USA. I'd like to introduce to you a game called Polyversal that is an ambitious endeavor among 7 companies nearing release. We had a successful Kickstarter for the game and really appreciate your support of it if you backed us. If not, you can still preorder the game through our website (or wait for release). As we finish up production, we're ramping up our efforts to spread the word about the system and what it can do...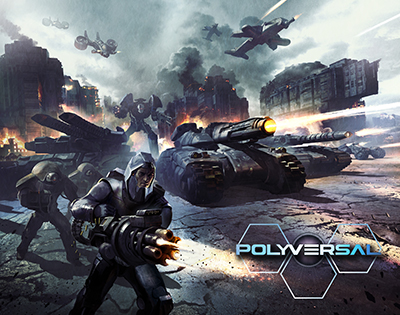 Polyversal is a universal 6mm-15mm sci-fi miniatures system designed by Ken Whitehurst and developed and published by Collins Epic Wargames. It's been in the works for nearly a decade. The Polyversal system works with miniatures you may already have in the 6mm-15mm range and includes a web-based design utility that fully incorporates the game's Combatant Design Rules, allowing you to quickly and easily customize your armies within the rules of the system. You can basically design a game piece for any miniature you have.
We don't make our own miniatures. There are many great manufacturers out there already- and our focus is a great rules system that can incorporate them all! Instead of compete against them; we decided to work with them... For those interested in sets of Polyversal with minis, we offer boxed games including excellent models from 5 manufacturing partners: Brigade Models, Plasmablast Games, Hawk Wargames, Dark Realm Miniatures, and Microworld Games. The Phalanx Consortium is also one of our partners for some amazing cityscape terrain (some shown above). For art, we're working with two amazing artists: Bruno Werneck (Tron: Legacy, Thor, Titanfall concept artist), and James Masino (War Co. Card Game).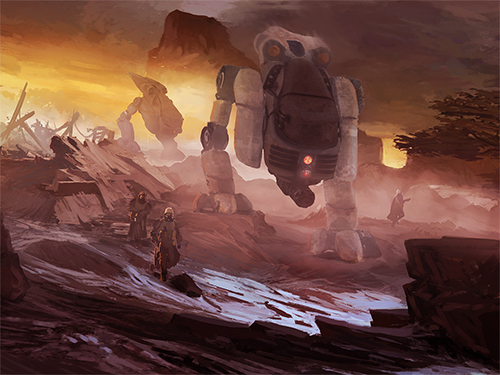 Our initial release will include 7 products summarized here:
CEW00009: Polyversal Base Game (without miniatures)-  This set includes the rules, everything you need to play, counters, dice, access to the design tool, but no miniatures or tiles made for them. This is intended for the customizers out there with large existing collections they want to adapt to Polyversal.
CEW00010: Polyversal Base Game (with 2 Battlegroups from 2 factions)-  This set includes everything in the above set plus two Battlegroups of 6mm miniatures from our 5 partners and tiles already pre-made for them. This is more out-of-the-box playable and is great for anyone new to 6mm gaming or new to any of our partners.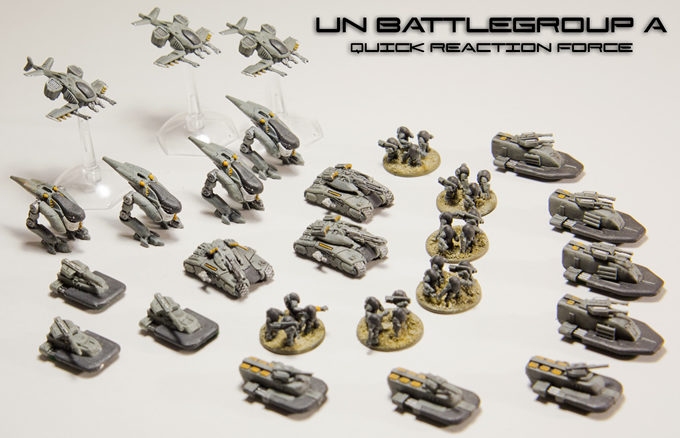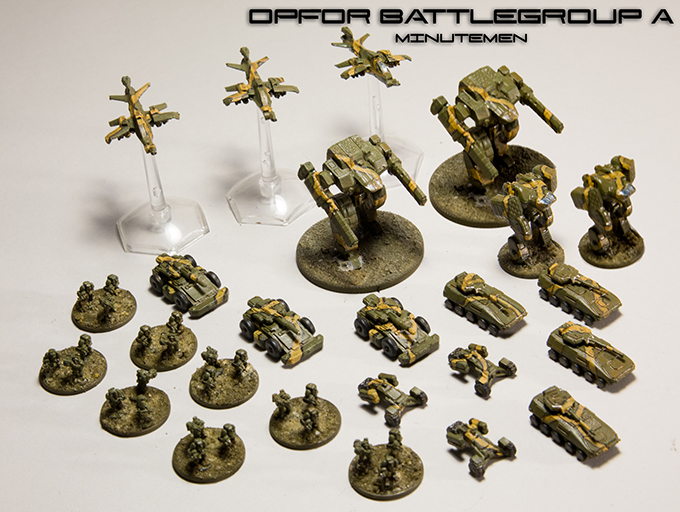 CEW00011: UN Peacekeepers Expansion (1 Battlegroup)-  This expansion enhances the base game by adding more miniatures and tiles for the UN, one of our three factions.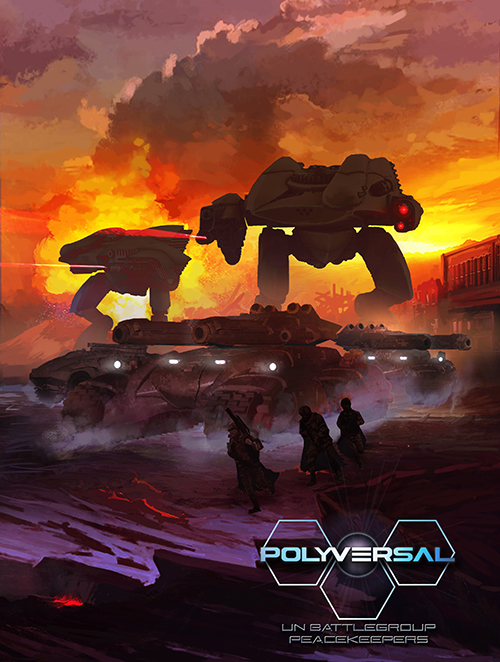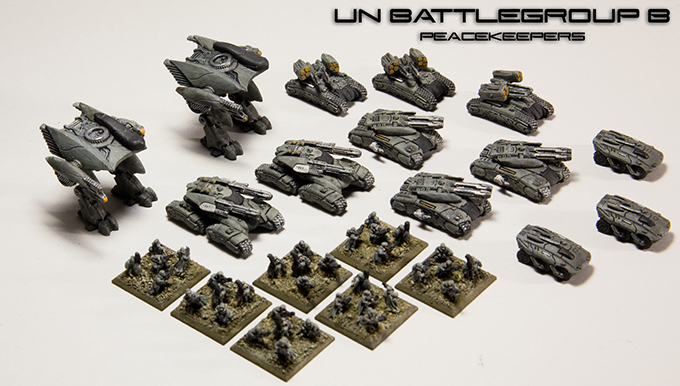 CEW00012: OPFOR Texas Militia Expansion (1 Battlegroup)-  This expansion enhances the base game by adding more miniatures and tiles for the OPFOR, one of our three factions.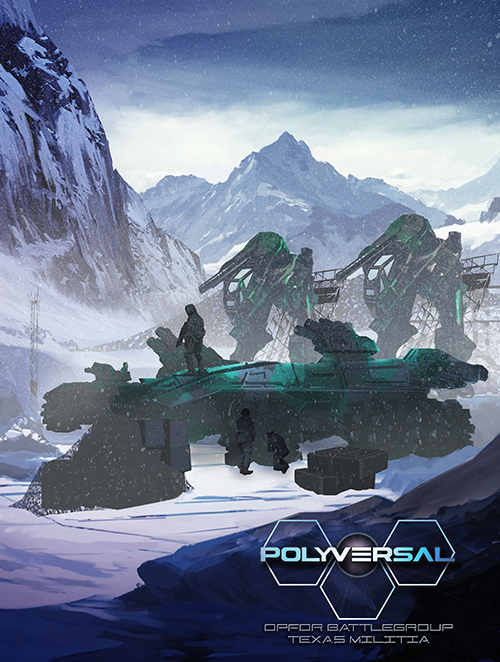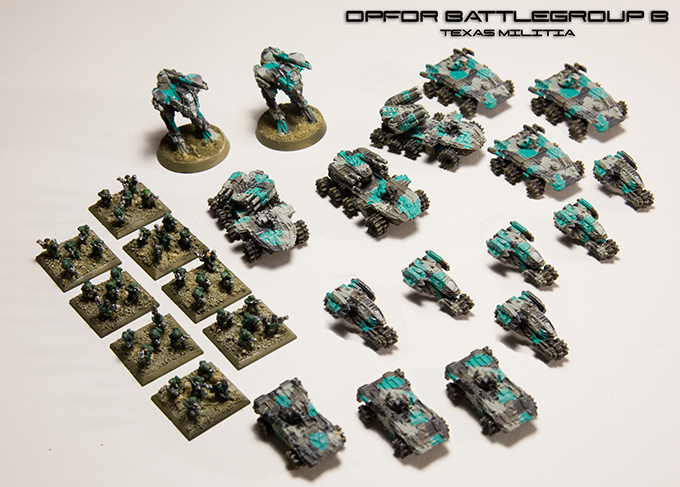 CEW00013: Balkenkreuz Gmbh: Mercenary Expansion (1 Battlegroup)-  Mercenaries head up our third faction and final initial expansion. This is an independent group that can fight with either side (or on their own in 3+ player games).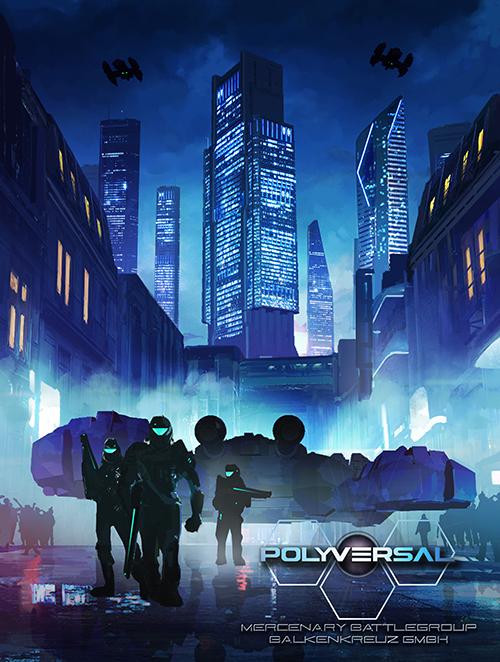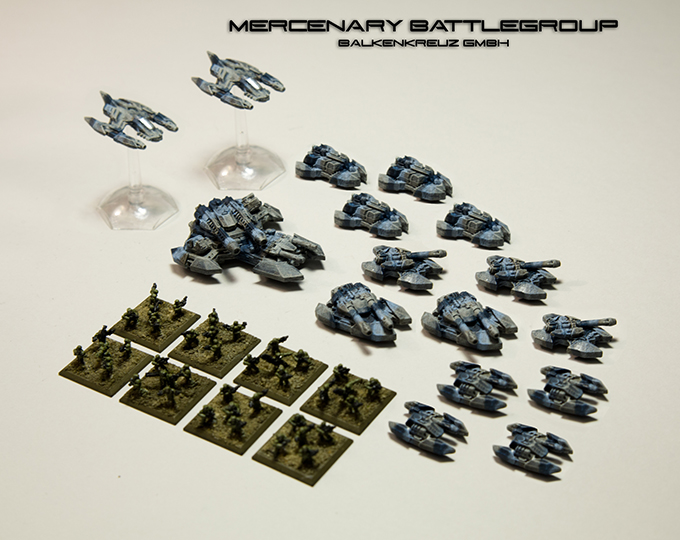 CEW00014: Extra Polyhedral Dice  This extra set of game dice is perfect if your opponent refuses to share your dice for luck, sanitation, or any other excuse :). Seriously, the dice in the game are color-coded to die types, which are built into the stats of every unit you can design. An extra set can be handy and we put them all together in the correct colors here.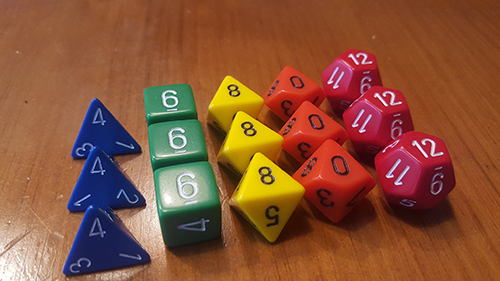 CEW00015: Hexagonal Blanks and Labels  These printable hexagonal labels and die cut hex blanks help with game customization. If you're making your own tiles for miniatures you have, this makes it easy to print them out on a 5-up sheet at home. The set makes 25 tiles front and back.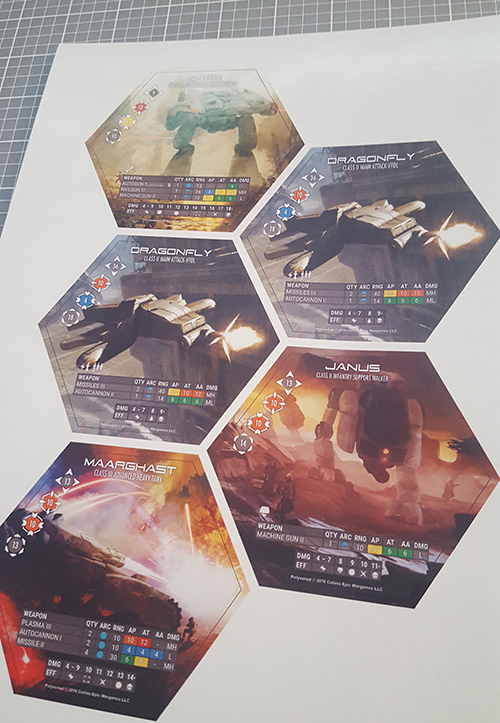 For more information in general, head over to the Polyversal Website and you may always inquire with me directly if you have any questions ([email protected]).
Best,
Byron Collins
Collins Epic Wargames