Kometenmelodie Vehicle Works under the guidance of its CEO, Mr Siggian has taken advanced orders on its new vehicles.
KVW already produce the Bullfrog amphibious truck: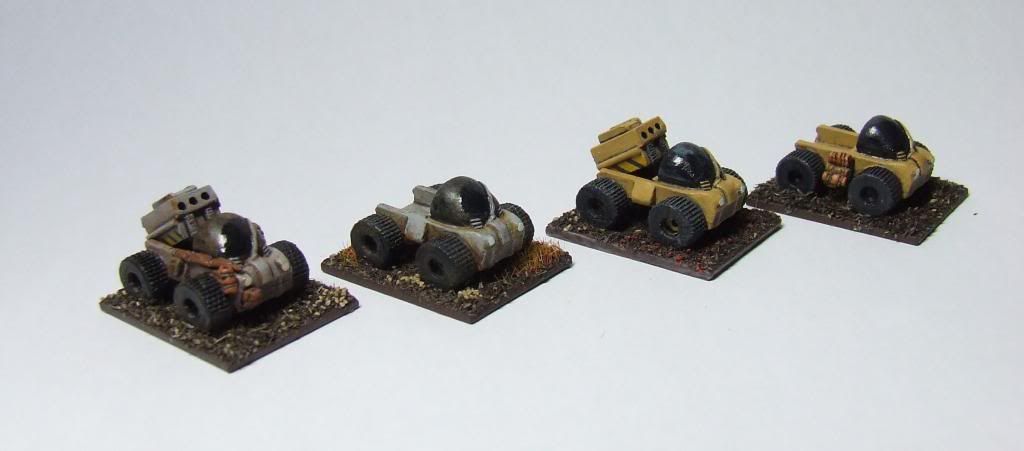 favoured by locals and Junker Insurgents.
The latest vehicles to roll off the production line are the KVW Skimmer range, comprised of the Asp, Adder and Cobra.
The Asp is a basic utility vehicle marketed toward cargo and light haulage for civilian use.

The Adder is an armoured version of the Asp.

The Cobra is the Adder with the deadly Pilum Missile System integrated.

Both the Adder and the Cobra are RDF vehicles.

It is believed that the RDF will be able to further disrupt the Junker Insurgents who have until now, been using the amphibious capabilities of the Bullfrog truck to evade RDF capture.