New Pony Wars boxed sets
12th Dec 2021
Well, it seems that the production team were motivated by the threat of laceration from flying shards of porcelain shrapnel. As a result we reached order #18920. However, that's not the whole story as we now have a mountain of orders cast and awaiting processing all of which will be going out early next week. Great inroads are being made into the backlog and we are working hard on getting those waiting times down.
No new releases this week, but we do have some new packs for the Pony Wars range. We know that lots of collections are being built, so we are making it easier by making up some new boxed sets.
Even the lowest budget B movie has its character actors, extras and props. We bring these elements together in the 'With a cast of...' range set.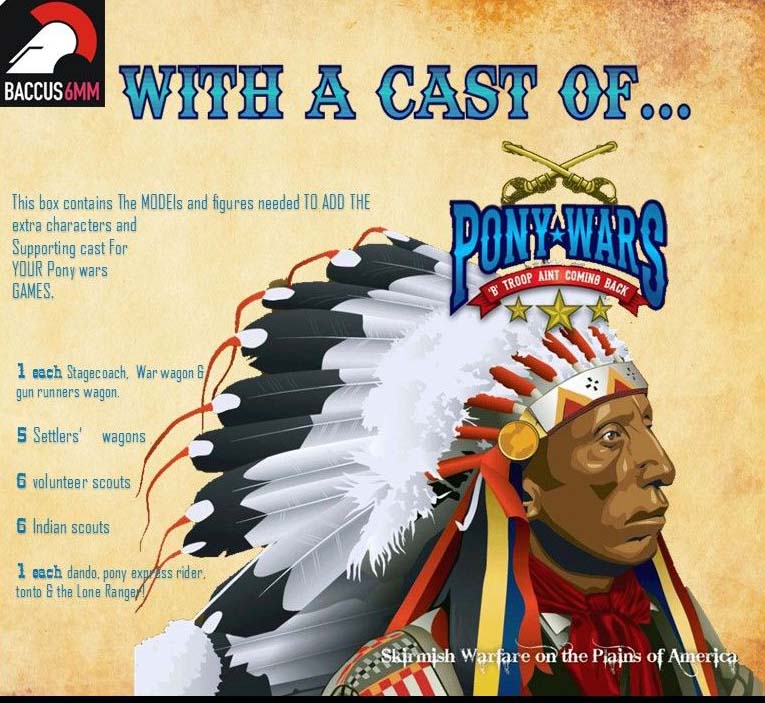 The hardy pioneers trekking to a new life with their worldly goods packed in a wagon form the 'Settlers - Westward Ho!' box.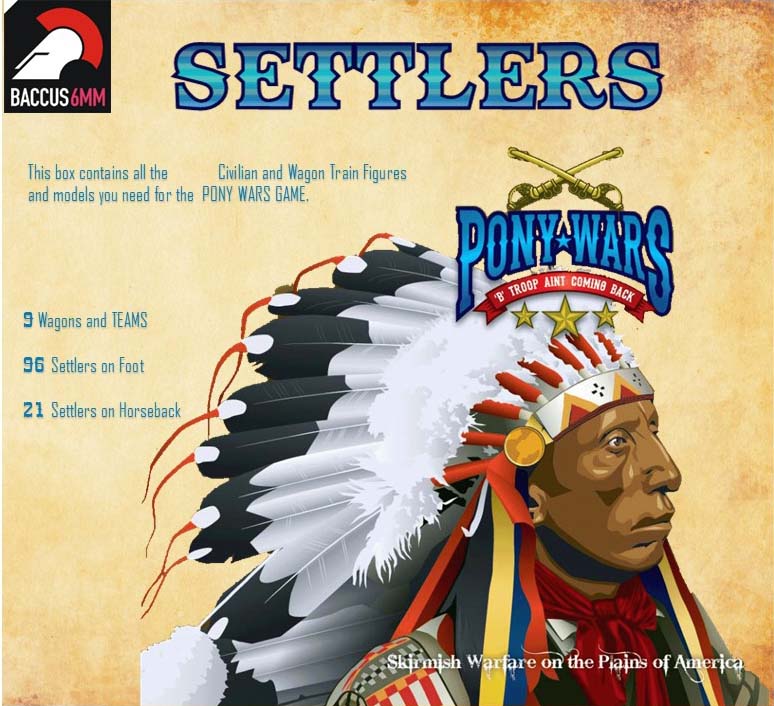 Finally the peaceful side of the Native Americans is represented in our 'Indian Village' set.
And is if all that were not enough, we have got something that every Big Boy Wargamer will want. It's a Railway set, with locomotive, rolling stock and loads of track!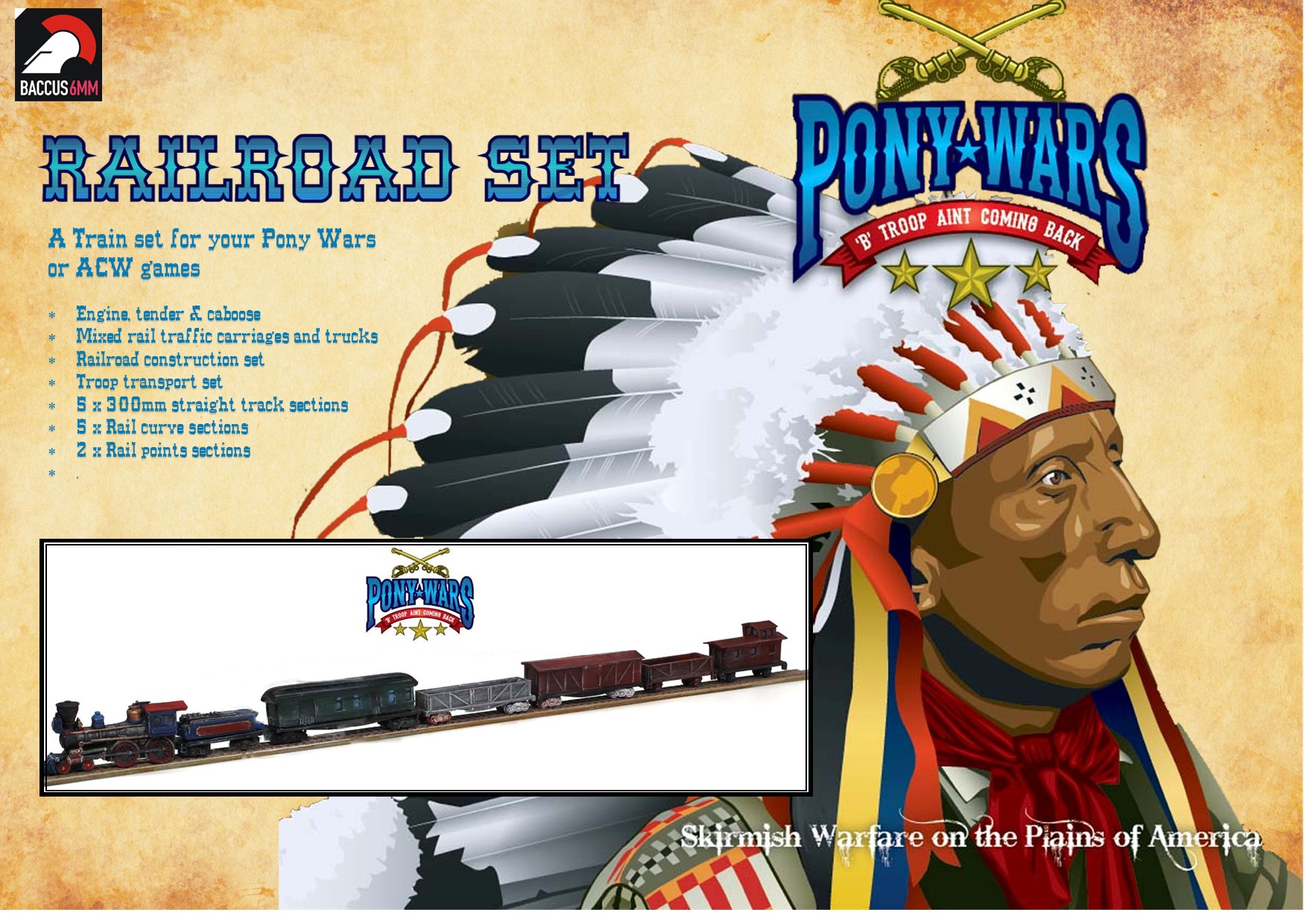 You can find all the details about these new packs HERE