The GREAT BIG 6mm WEEKEND
9th May 2016
Right,  Salute out of the way, Easter a fading memory, the buds of May doing what they normally do all over the place.   Yes, it's the time of year to start thinking about the 6mm fest that is the Great Big Fat Baccus Weekend!
It all kicks off on Saturday 16th July with our World Famous Baccus Open Day.   This is your chance to get a behind the scenes look at just what makes Baccus tick.   Because we are limited for space we run two sessions, morning and afternoon, and we ask that you reserve your place.    The tours really are great fun – here's the experience of one man who was never quite the same again after attending one such event.
Bookings are now being taken – you can contact us via email  or by phone on 0114 2724491.But even I'd have to admit that this is merely the curtain raiser to the Main Event which is of course the infamous JOY OF SIX.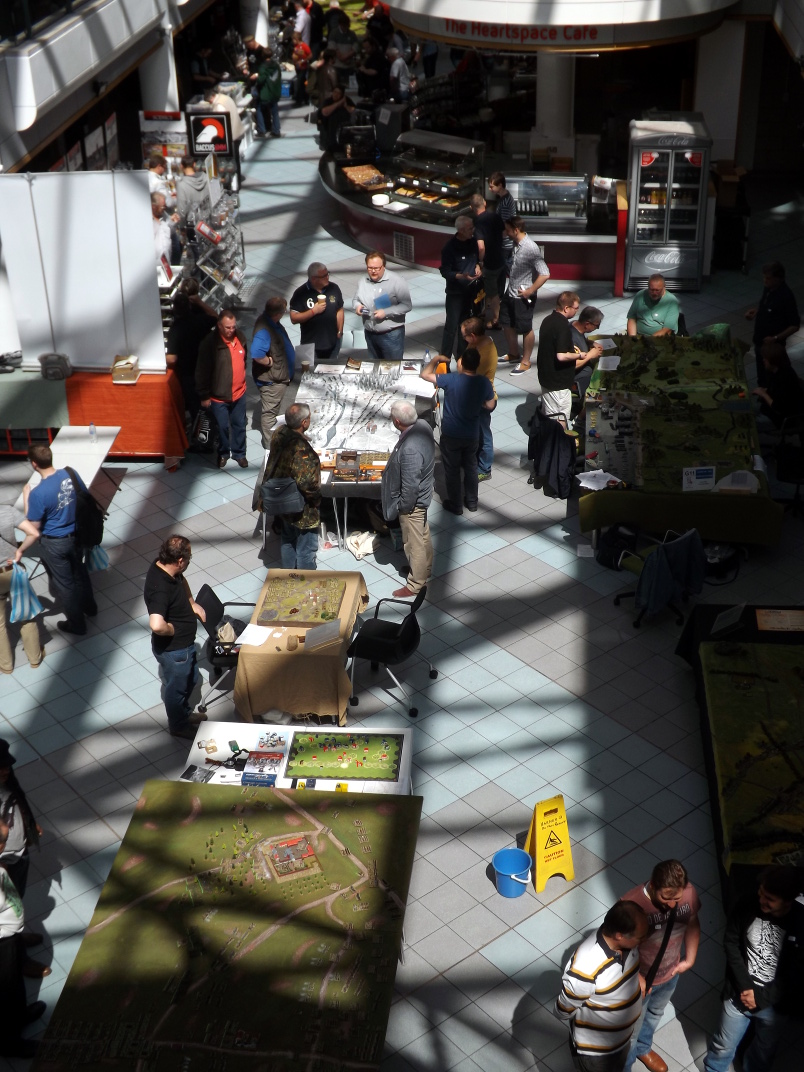 Building on last year's brilliant show, we are making the JOS16 bigger and of course better.     As well as our usual combination of spectacular games, hands on workshops and seminar programme, we've got more room, so there'll be more to see and to do.  As of today, the following games will be attending:
Commission Figurines                                           Napoleonic
Matthew Clark/Leicester Wargames                  Napoleonic (P)
Leeds Wargames Club                                           WW2 Aerial (P)
Tim Rogers/David Elks                                         Napoleonic - Break the Line (P)
Cold War Commanders                                         Kjrushchev's Gambit (P)
Per Broden                                                               Saga in 6mm (P)
Russ Fewtrell/Ian Taylor                                      Bridge at Remagen (P)
Dan Hodgson                                                           Echo Base Retreat (Star Wars) (P)
Dan Hodgson                                                           Endor Attack (Star Wars) (P)
Roger Dunlop                                                          Vimy Ridge
Seabee games                                                           Operation Bagration (P)
Mailed Fist                                                                Britannia
Baccus                                                                        Old Puttees (P)
MADGamers                                                             Dresden
Legion of Blokes                                                       Battle of Wilton (P)
RAF Cranwell                                                            Skalitz
Andrew Brentnall                                                     Pharsalus  (P)
Ian and Lee                                                               The Assault on Hougoumont  (P)
Luton Lancers                                                          Battle for Ponyri
Daniel Bird                                                                Gotterdamrung - Alt WW2  (P)

With over half of the games classed as Participation there will be plenty to do as well as plenty to see on the day.    Some of these games will be very special indeed and I will be bringing you some previews over the coming weeks.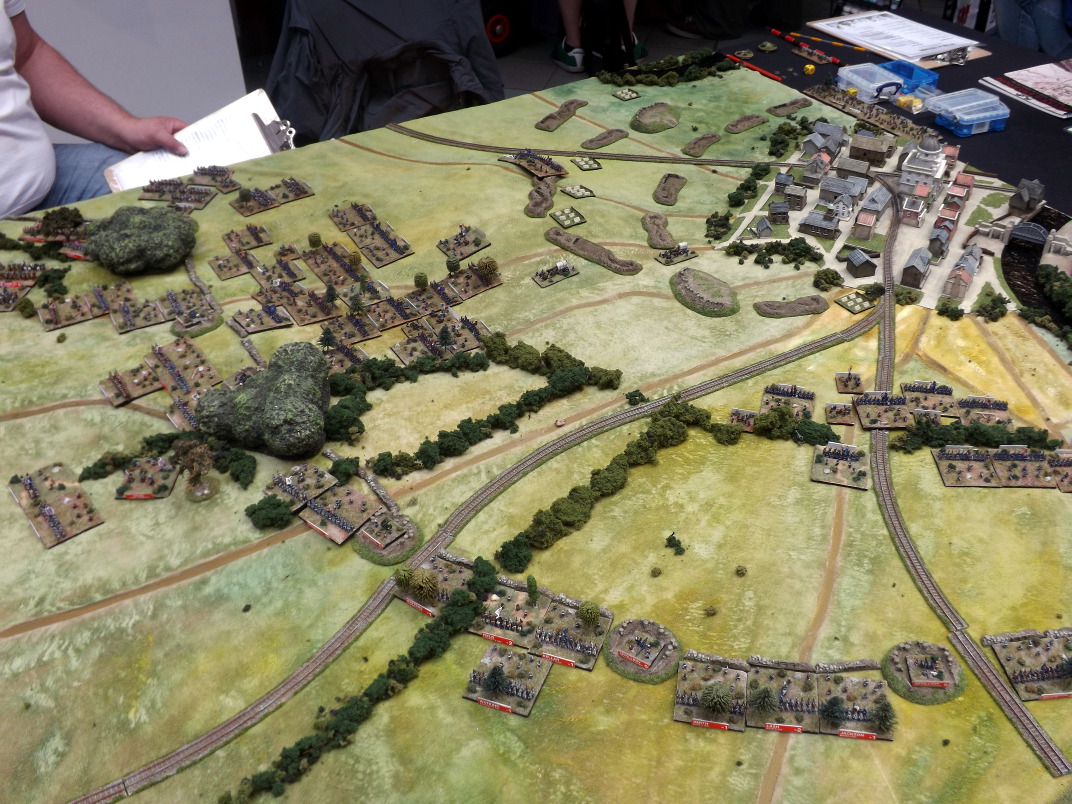 Baccus
Wargames Emporium
Commission
Brigade Models
Leven
Timecast
Heroics
Rapier
GS Miniature Workshop
In addition to all of this, and for the very first time at the JOS, we'll also be having a Bring and Buy.
This all adds up to what will be one of the very best wargames shows you can attend.    The games cover subjects right across the hobby and there will always be something to see and to do.    The JOS is also one of those shows that generates its own air of excitement.
There will be some of you reading this who are thinking, '6mm?   What's in it for me?   Can't even see the little buggers and there won't be anyone selling plastic 28mms!'      Well… why not take the chance to have a look at an aspect of the hobby that may have passed you by for the last few years?   Let's face it you obviously won't have to worry about having your wallet lightened and you may just find a show that is real antidote to the jaded format that has been the staple fare for all too many events over the last few years.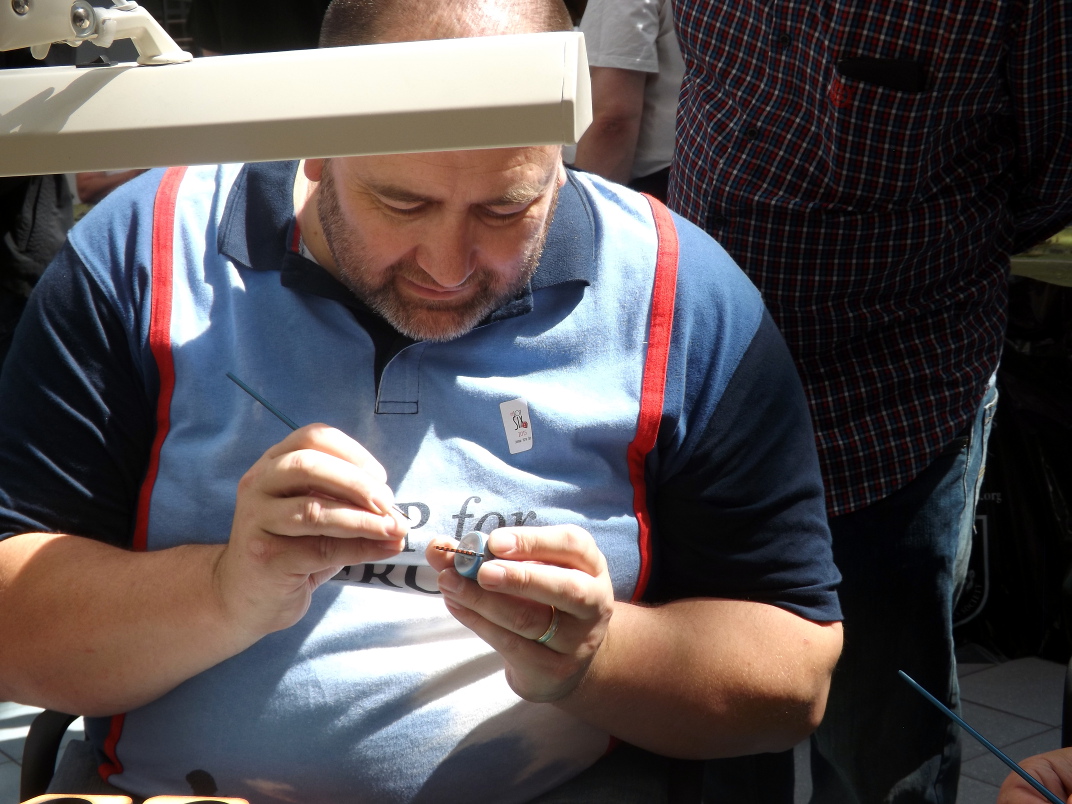 The Joy of Six 2016 will take place on Sunday 17th July in the Heartspace Atrium at
Sheffield Hallam University
City Campus
Howard Street
Sheffield
S1 1WB
Entrance fee will be just £3.00, so there really is no excuse for not coming along.
See you there!