6mmwargaming
Participant
Hi all
The chapel is completed with a new roof and the basing done. I'm very pleased with the new roof and it looks much more like the photo of the actual chapel I based it on.
I painted the roof various craft paint browns and gave it repeated drybrushes (perhaps too heavy but it stands out), and then glued some Woodlands Scenics burnt grass onto the roof to represent moss
The base was 3mm mdf and I added a couple of Renedra cross and one made from sprue. The broken wall is made from foamboard with the gate and railings from Gamecraft, and the post from a model railway shop.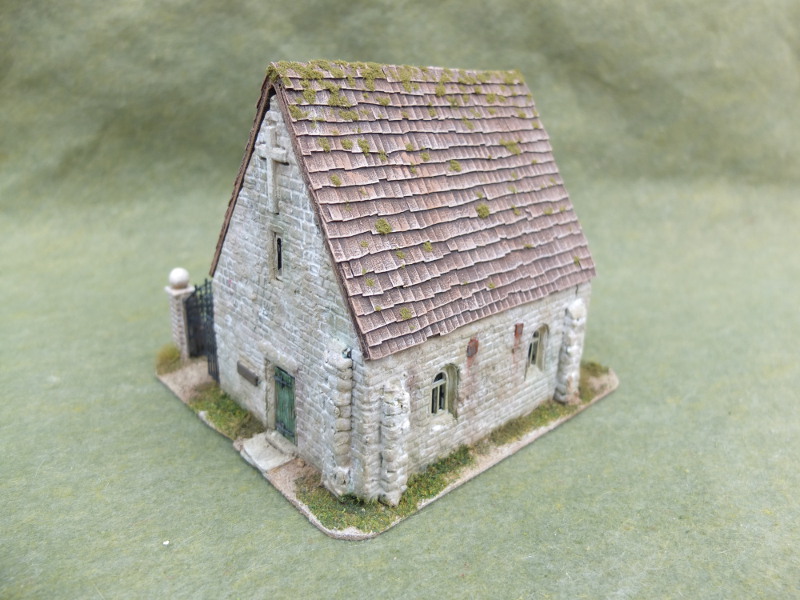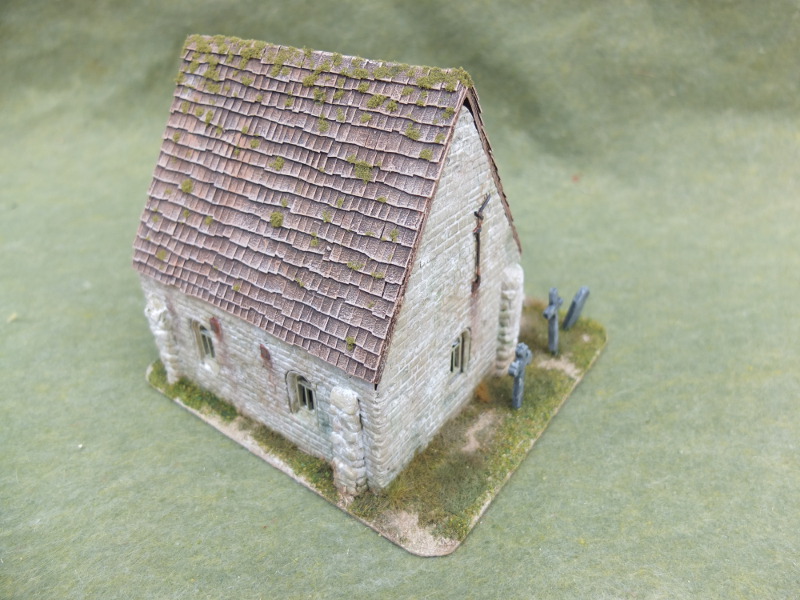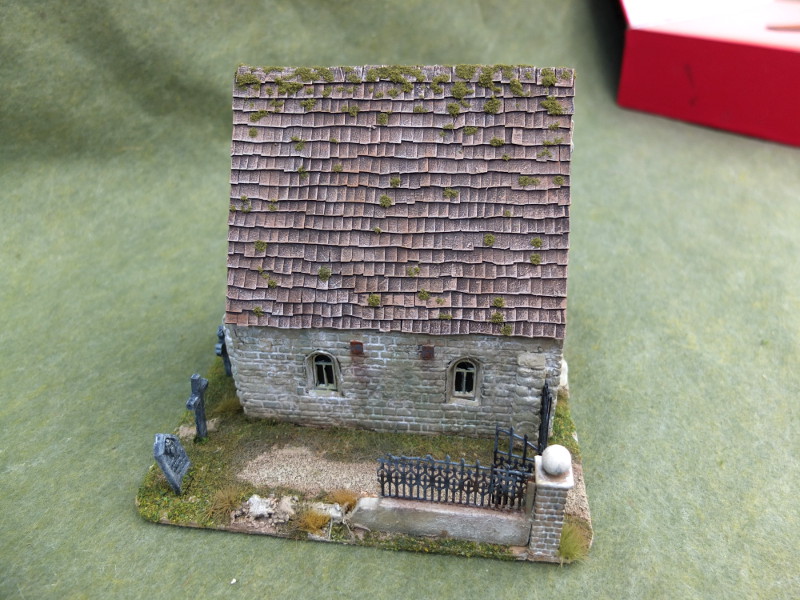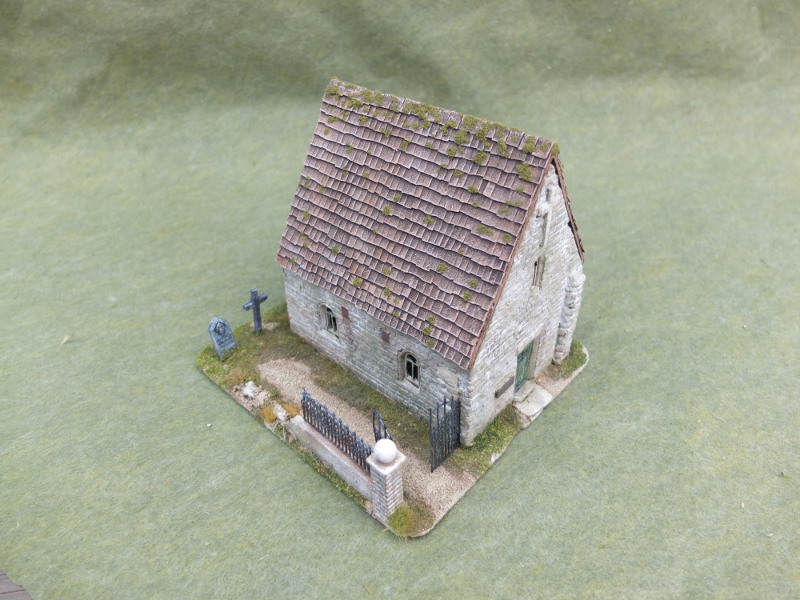 More soon on the barn
This reply was modified 3 years, 7 months ago by

6mmwargaming

.